Exercise
Balance training is an important part of any workout routine, especially among older adults, who might be at a greater risk for falls.1 However, balance
Read More »
Sign up for NHR's FREE Email Newsletter!
Receive email notifications when a new issue of NHR is available

Get the latest news updates on preventative nutrition and holistic healthcare, including  recipes, exercise and healthy lifestyle  tips, maintaining mental wellness, and more! 
Subscribe to NHR's print magazine for only $18 a year!
Get unlimited online access to content plus receive the eye-appealing, information-packed printed magazine of NHR delivered to your home or business every other month (6x/year).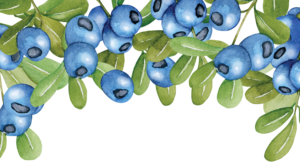 Although the summer is coming to a close, there is plenty of time to learn more about Cyanococcus vaccinium, also known as the blueberry.1 These
Read More »
What is Miso? Miso is a nutritional force with a lot of flavor and is the versatile foundation for most Japanese-style dishes. A paste created
Read More »
Beets may seem like ho-hum vegetables, but these ruby-red roots are nutritional powerhouses Beetroots and their leafy tops are packed with vitamins, minerals, and fiber,
Read More »
Amazing anthocyanins. Red cabbage, like other blue, red, and purple fruits and vegetables, are colored by pigments called anthocyanins. Not only are anthocyanins responsible for
Read More »
Zinc may only be a trace mineral (i.e., your body only needs a very small amount of it), but it is essential to your health.
Read More »
What comes to mind when you think of vitamin C? Oranges? The common cold? Scurvy? For one of the human body's most vital nutrients, there
Read More »
There are eight B vitamins­ that make up the vitamin B complex, which together play important roles in our health. These vitamins assist the body's
Read More »